Truckstop Fiesta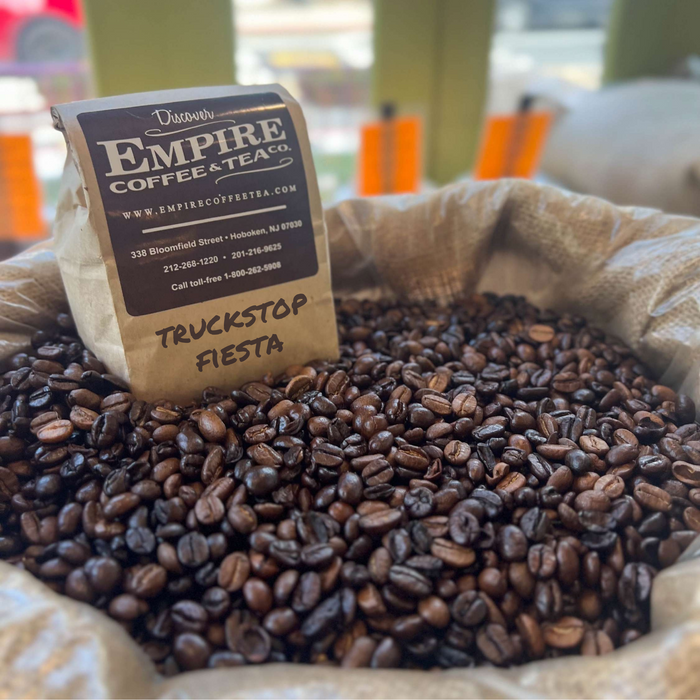 (Kenya AA, Brazilian French Roast)

-- A rich, strong, exotic blend. A stunningly big, bold, strong flavor. The coffee of choice for the "Extraordinary Empire Customers". Wow!  

Go ahead! Order! Save! Enjoy! Your shipping cost, in most cases, will just increase .50¢ to .75¢ when ordering another pound of any of our great Empire Coffees. Teas too!