Chocolate Lovers Basket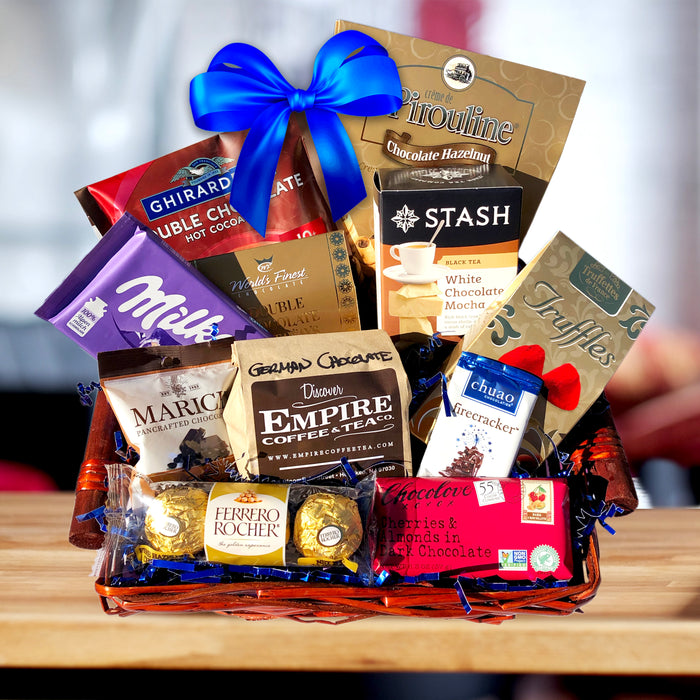 A decadent mix of all things chocolate including a tin of tea, fresh ground coffee & chocolate covered espresso beans! – Indulge!
 Gourmet chocolate gift basket  
(Also available in larger sizes.  Please call!)
View all our Gift Basket Selections
Note: To fill and ship the gift basket promptly, similar product of equal or greater value and quality will be substituted when listed items are unavailable. Displayed photograph is for illustration purposes only.
 
Due to size limitations only 1 gift basket may be placed per order. If you need to place an order for more than 1 gift basket please place a second order after the 1st order has been placed. Orders will be shipped at the exact same time.