RT-Maté Latte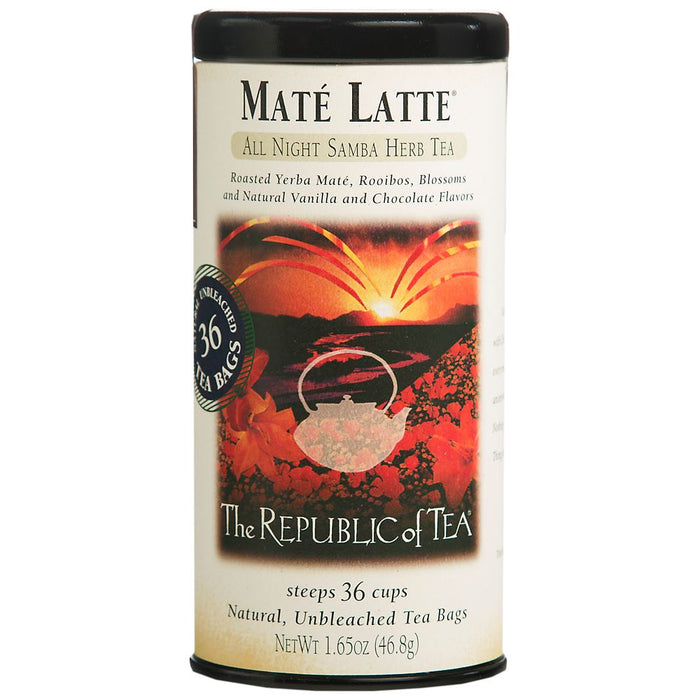 All Night Samba Herb Tea - The complexity of this brew will happily engage your senses - a deep, sweet, chocolaty infusion that's rich in character. An exotic blend of cocoa and Brazilian maté, featuring small amount of natural caffeine. Rooibos, cactus flowers and almonds add depth to this deep rich brew. Add steamed milk for a creamy herbal latte. This product contains nuts.
Additional Details
CAFFEINE
This herbal blend has about half the amount of caffeine per cup than in a similar-sized cup of coffee. More about caffeine.


Ingredients
Rooibos, roasted yerba mate, natural almond, vanilla, chocolate flavors, sunflower petals and almond bits. CONTAINS ALMONDS.
Calories
0
Country of Origin
Worldwide