Tanzanian Devil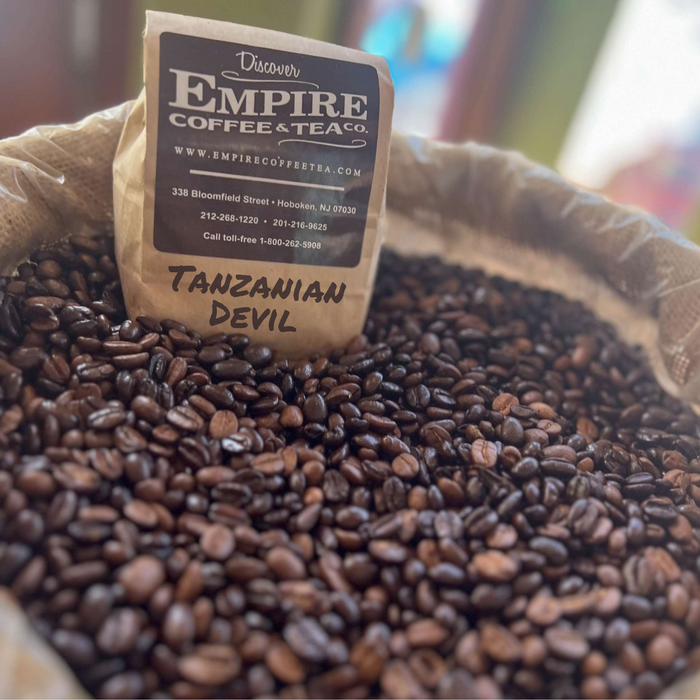 Mexican Italian, Indian Malibar, Tanzanian Peaberry - Also known by many as "Chris' Blend", after the infamous Assistant Manager of Empire Coffee NYC, this here is just like the man himself. Powerful, Strong, but most importantly Ultra Smooth.
Rumor has it he did battle with an indigenous tribe from Tanzania in his quest for the perfect cup of joe. We have not seen him since. 
This is his legacy. 
Go ahead! Order! Save! Enjoy! Your shipping cost, in most cases, will just increase .50¢ to .75¢ when ordering another pound of any of our great Empire Coffees. Teas too!