Decaf Mocha Deluxe American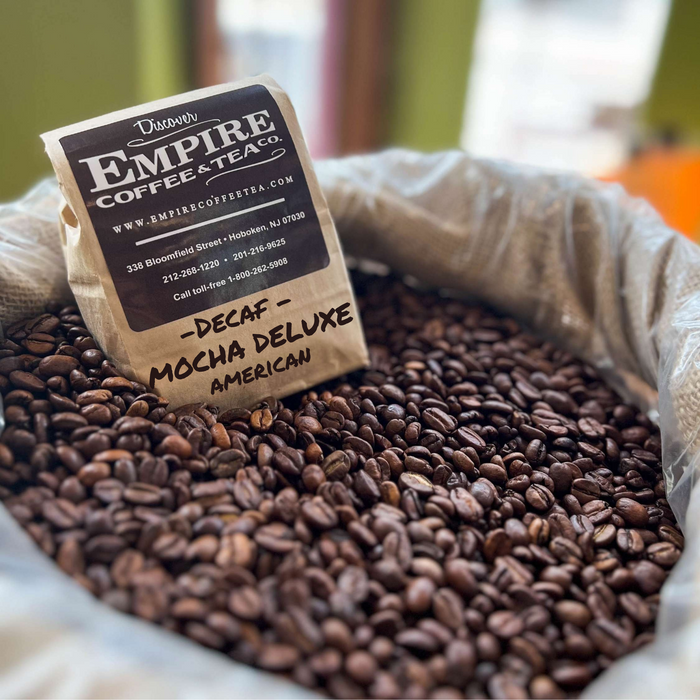 Exotic, Pungent, Unusual. This fascinating African has no chocolate in it but has a chocolatey quality nonetheless.
Go ahead! Order! Save! Enjoy! Your shipping cost, in most cases, will just increase a $1 or $2 when ordering another pound of any of our great Empire Coffees. Teas too!