Colombian Supremo Vienna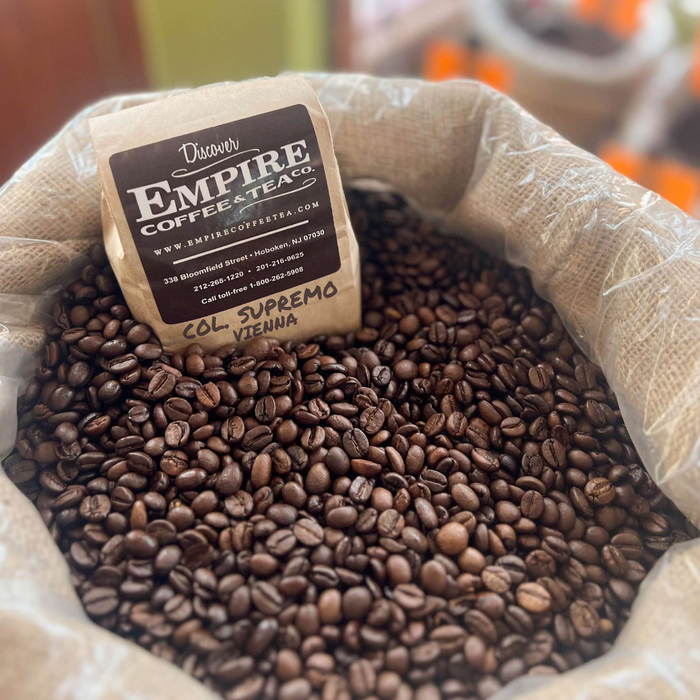 (Vienna Roast)

 -- This is a darker roast than the classic Columbian Supremo American .  Similarly traditional taste but with more zip. Always fresh roasted gourmet coffee!
Go ahead! Order! Save! Enjoy! Your shipping cost, in most cases, will just increase .50¢ to .75¢ when ordering another pound of any of our great Empire Coffees. Teas too!