RT-SuperHerb™ Raspberry Leaf - Women's Health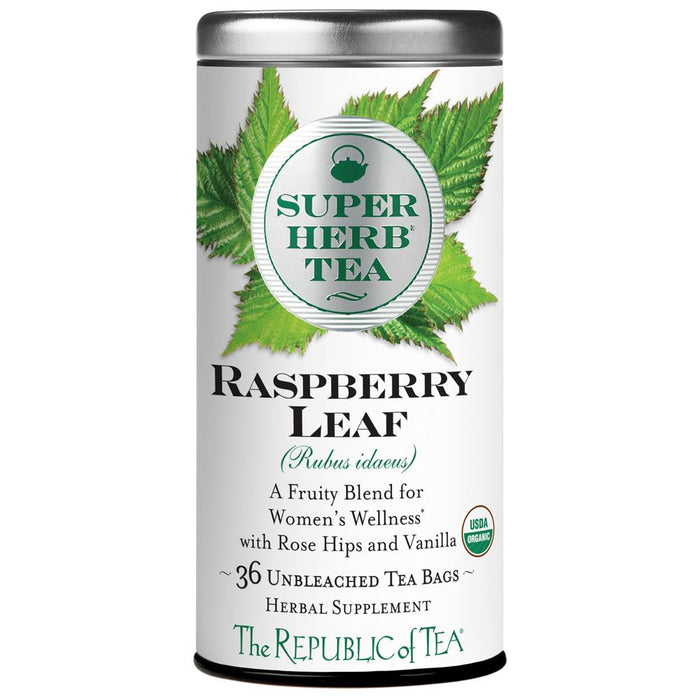 SUPERHERB® TEAS FOR WOMEN

As women, we have the power to create and nurture life, all while juggling hormonal changes and external stresses. For centuries, women have relied upon the same powerful herbs found in our organic SuperHerb Teas to keep them balanced, and now they can easily be part of your daily life as well.

Organic Tea for Women's Wellness*

Red Raspberry Leaf is perhaps the most popular herb among midwives and herbalists. From fertility to pregnancy to nursing to even menopause,* this herb can help women at virtually every stage of life.* It has been long revered for its ability to help tone uterine muscles and balance menstrual cycles.* With a hint of vanilla and berry notes, this tea is reminiscent of a fruity parfait.

FLAVOR PROFILE: WILD BERRY

Additional Details
*These statements have not been evaluated by the Food and Drug Administration. This product is not intended to diagnose, treat, cure or prevent any disease.
Caffeine
This herbal blend is naturally caffeine-free. More about caffeine.
Steeping Instructions
Steeping herbal tea is easy. Simply heat fresh, filtered water to a rolling boil. Then pour 6 oz of water over tea and steep for 5-7 minutes if using a tea bag or full-leaf.
Ingredients
Organic red raspberry leaf, organic rosehips, organic raspberries, natural raspberry and vanilla flavors
Calories
0
Country of Origin
Worldwide