RT-Downton Abbey® English Rose Tea Bags, 36 Tea Bags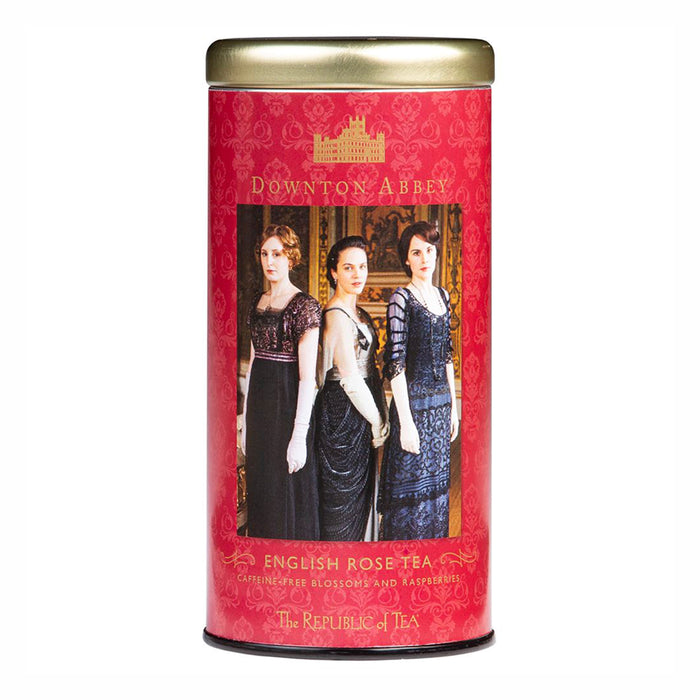 Downton Abbey® English Rose Tea Bags, 36 Tea Bags
his vibrant, ruby-red infusion of rose, raspberry and hibiscus has fruity, floral notes and a touch of sweetness. Inspired by traditional British desserts, this caffeine-free, luscious tea is perfect as an afternoon treat. Enjoy hot or cooled over a tall glass of ice.
The award winning TV series, Downton Abbey® has entranced millions of viewers and become a modern media sensation. Every episode is an explosion of drama, relationships and intrigue. Downton Abbey is home to the aristocratic Crawley family and their servants. From the pen of Academy Award® winner Julian Fellowes, Downton Abbey is the most watched drama ever on PBS! 
Downton™ and Downton Abbey®.
©2013 Carnival Film & Television Limited.
The Republic of Tea